https://www.tailormade-logistics.com/sites/default/files/template/logos/lift.png
https://www.tailormade-logistics.com/sites/default/files/template/logos/lift_hover.png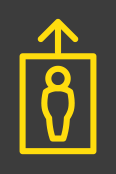 Tailormade Logistics supports Think-Pink
SAFETY IS OUR PRIORITY
As a transporter, it is our job to set a good example and to ensure that transport can take place in a safe environment.
More than 200 drivers and 300 warehouse employees are committed to TML and its customers every day. The safety of your and our employees is our first priority. In times like these, it is therefore important to take the necessary precautions to continue to ensure their safety. In the fight against Covid19, the TML group bought 2500 masks from Think Pink Belgium. Think Pink donates 80% of the proceeds to research in the fight against breast cancer. In this way, we contribute not only to the fight against Covid19, but also to research into breast cancer. # Covid19 #staysafe #TML #TailormadeLogistics #wecareforyou
WANT MORE INFORMATION?
Contact us!
+32 9 255 58 58