https://www.tailormade-logistics.com/sites/default/files/template/logos/lift.png
https://www.tailormade-logistics.com/sites/default/files/template/logos/lift_hover.png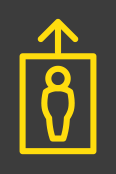 Tailormade Logistics builds on the future in the heart of Ghent seaport
TML is proudly building on the future
Our existing logistics facilities in Ghent Seaport are being expanded with a brand new, state-of-the-art warehouse. Our new logistics facilities offer both cross-dock and storage possibilities.
The Ghent region remains an excellent location for transport and logistics. Centrally located, easy to reach by all major access roads and with direct connections to the ports of Antwerp, Zeebrugge and Rotterdam.
The completion of our new logistics platform is scheduled for June 2021. We are already counting down to the opening!
More information?
More information or looking for a storage space in and around Ghent?
Contact us!
sales@tml.group
+(32) 9 255 77 11