https://www.tailormade-logistics.com/sites/default/files/template/logos/lift.png
https://www.tailormade-logistics.com/sites/default/files/template/logos/lift_hover.png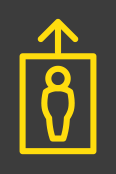 OUR NEW CITY-TRAILERS ARE IN TOWN
Our new city-trailers are in town!
Tailormade is the core value of our company. We are continuously striving to provide you with the right freight-management and distribution solutions. After our new Volvo Trucks and MEGA trailers, it's time to extend our fleet with brand-new city distribution trailers.
CITY DISTRIBUTION
This type of equipment is the answer for inner-city deliveries City-trailers are designed to move across narrow streets in big city centres. The city distribution reaches even the inner-city areas where only city trailers are allowed. Especially for fashion-distribution, this type of equipment is the key to success.
What is so different about a city trailer? The back axle of the trailer is directly connected with the truck. For example: When the driver is turning to right, the back axle is also turning to right, at the same time. This enables the driver to make extremely sharp turns. On of the requirements, when driving in narrow city centres.
TRAILER SPECIFICATIONS
Length: 7.50 m
Width: 2.48 m
Height: 2.50 m
Volume: 40M³
Tons: 18 t
Tail-lift
Electric pallet truck
Roll-off safety protection
​DISTRIBUTION NETWERK WITHIN BENELUX
Are you looking for a solution to your distribution? Do you want to increase your service level by guaranteeing daily deliveries within BENELUX?
Tailormade Logistics has a highly compact distribution network within Benelux. Next to our standard-distribution vehicles, these new city trailers will strengthen the current fleet. Tailormade Logistics' frequency of daily shipments to every corner of BENELUX enables us to be highly flexible over collection and delivery times. Less-than-truckload palletized goods are assembled in our distribution cross-dock and shipped to major retailers (garment stores, department stores, garden centres…).
From Ghent-Zeehaven, distribution runs are done on a 24/7 basis throughout Benelux. Every location is served daily, and there is no route schedule with fixed route days.
Our aim is to provide faster, innovative and Tailormade solutions whilst lowering costs and increasing visibility through new technology. Wherever you need to go, we'll find you the best solution.
Our new city trailers can definitely help you out !