https://www.tailormade-logistics.com/sites/default/files/template/logos/lift.png
https://www.tailormade-logistics.com/sites/default/files/template/logos/lift_hover.png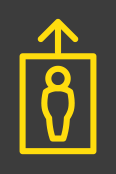 MEGA TRAILERS ON THE ROAD
New MEGA Trailers on the road
Flexibility is everything. That's the reason why Tailormade Logistics keeps investing in new equipment to satisfy the needs of their customers. After the arrival of the new Volvo FH Tucks, it's time to show our new incoming MEGA trailers.
Our secret: we listen to our customers and we look for innovative and optimizing solutions. Always together.
With its lower chassis, the Tailormade Logistics MEGA trailer responds to the demand for maximum load volume. This type of trailer is designed, to be desired with regards to volume. Besides the mega loading volume of 100m³ it is also equipped with a highly efficient hydraulic rising roof.
The new trailers are equipped with:
- Load Security certificate: EN 12642 Code XL
- Award winning Multi Lock side rave including load securing positions every 100 mm
- Reinforced anti-theft curtain
- ECO tires and aerodynamic optimization and therefore reduced fuel consumption
- Hydraulic lifting roof (500mm) and adjustable driving height
- EC braking system including vehicle stabilizing system
- ABS & EBS
Simple Operation
Thanks to the rising roof hydraulics, which are both simple and robust, loading can be done very quickly. Three skeleton transport boxes, stacked on top of each other, can be loaded in no time. They fit without problems. Operating the hydraulic rising roof is very simple (car jack principle). The height adjustment, which can be operated from the ground, offers the possibility to adapt the total height to different tractors.
Only 3 minutes and ready for loading and unloading.