https://www.tailormade-logistics.com/sites/default/files/template/logos/lift.png
https://www.tailormade-logistics.com/sites/default/files/template/logos/lift_hover.png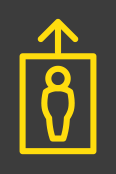 MEGA DOUBLE DECK TRAILERS
MEGA INNOVATIVE
Ever since 1996, we have shaped our transport and logistics company around customers' needs, with a strong focus on innovation, cross-culture management, flexibility and a results-driven approach. That's the reason why Tailormade Logistics keeps investing in new equipment to satisfy the needs of our customers. It's time to show our MEGA DOUBLE DECK trailers.
MEGA LOADING SPACE
The Mega Double Deck trailer offers innovative, practical solutions to achieve maximum flexibility for mixed and packaged goods. The body of this trailer can be adapted to take three separate floor sections, each of which can be independently adjusted in height to accommodate a maximum of 66 pallets. Need to load plenty of pallets, but they cannot be stacked? Our double deck trailers are the solution to your problem.
MEGA ENVIRONMENTALLY FRIENDLY
This new type of trailer also has a convincing environmentally friendly aspect. Transport is carried out more efficiently and less fuel is used per transported ton, which also reduces CO2 emissions at the same time.
MEGA ADVANTAGES
• Extra loading space
• Flexible use of loading space
• Reduced CO2 emission
• Centre lifting roof