https://www.tailormade-logistics.com/sites/default/files/template/logos/lift.png
https://www.tailormade-logistics.com/sites/default/files/template/logos/lift_hover.png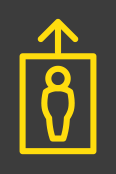 INTERMODAL TRANSPORT TO THE NEXT LEVEL : CHINA
Because we strongly believe in the power of intermodal transport, we are continuous looking for new ways to fulfil the needs of our customers. We are happy to announce you that TML will start up the first regular railway connection from Belgium/France to several destinations in China, in cooperation with our Chinese partner.
WEEKLY DEPARTURES WEST BOUND & EAST BOUND TRAINS
This revolutionary railway connection (10.000 km in 16 days) is the latest effort in China's drive to strengthen trade links with western Europe along a modern-day "Silk Road" route. With this project, TML is taking the westbound and eastbound flows between Europe and China to the next level.
We are convinced that this business model will have a positive impact on the existing flows between both continents.
- Cheaper than airfreight
- Faster than sea freight
- Positive impact on the environment
At the moment, we only offer Full Container Loads (FCL) on this journey, but Less Than Container Load (LCL) traffic will be added to our service range in a very short period. In addition, with the help of our newly developed track and trace system, we are able to provide a full visibility and control over your product flows from and to China.