https://www.tailormade-logistics.com/sites/default/files/template/logos/lift.png
https://www.tailormade-logistics.com/sites/default/files/template/logos/lift_hover.png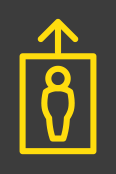 TML MARSEILLE
There are several ways to reach our site in Marseille.
See below how to reach us by bicycle, public transport and car.
ACCESIBILITY MARSEILLE
The bike
What is the best way to reach TML?
Click here to find your ideal bicycle route.
Where do I park my bike?
You can park your bicycle in our bicycle rack.
The public transport
To find out which bus, tram or train will bring you to us, click here.
Tip
The nearest stops are 'ZI Nord', 'Av Lavoisier', 'Clément Ader' and 'La Grande Bastide' and are a maximum 10 minute walk from our site.
The car
TML Marseille is accessible by car and you can park your car in our car park. Click here to find your route.