https://www.tailormade-logistics.com/sites/default/files/template/logos/lift.png
https://www.tailormade-logistics.com/sites/default/files/template/logos/lift_hover.png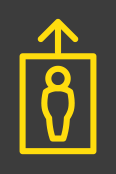 TML GHENT
Our main site can be reached in several ways.
See below for more information.
ACCESIBILITY SKALDENSTRAAT
The bike
What is the best way to reach TML?
You can reach us via the bicycle highway of Ghent. You can find more information about this bicycle highway here. You can map out your cycle route via this link.
Where do I park my bike?
You can park your bicycle in our indoor bycicle rack.
The Maxmobiel
What is the Maxmobiel?
The Maxmobiel is a shuttle service that drives from Gent-Dampoort IBIS Hotel to various companies in the Ghent Seaport, including the three sites of Tailormade Logistics. It runs from Monday to Friday at several fixed times a day (NOT on public holidays). A ride to our main site (Korte Mate 5) takes about 30 minutes and costs 2.70EUR + 6% VAT. This amount must be paid in advance via the Maxmobile app.
How do I book a ride?
You can download the Maxmobiel app from the Apple store or Play store, the app is called 'Mbus'. Once you have downloaded it, you can create an account and plan a ride via your account.
More information?
Via this link.
The public transport
To find out which train, tram or bus will take you to us, click here.
The car
TML Ghent can be reached by car and can be parked at one of our parking spots. Click here to find your route.
Tip
If you start from the Meetjesland, the crossings of Langerbrugge and Terdonk can help you to avoid the traffic jams.