https://www.tailormade-logistics.com/sites/default/files/template/logos/lift.png
https://www.tailormade-logistics.com/sites/default/files/template/logos/lift_hover.png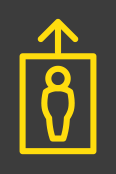 NEW PARTNERSHIP
New Partnership
We are very excited to announce our new, exclusive partnership with OMONIA TRANS Greece. Omonia Trans is one of the largest transport and logistics service providers in Greece. They are based in Athens and Thessaloniki. Omonia Trans provides weekly shipments from Greece into the European mainland (Belgium, The Netherlands, France, Spain, Germany, Italy,...) and vice versa. With this collaboration, Tailormade logistics expands its European network with another country. Next to Belgium, France, Italy and Sweden, Greece attends to become one of our main markets.
The aim of our collaboration is to learn from each other, join our forces and improve the service level towards our customers.

Omonia Trans offers a wide range of global logistics services. Mainly road freight, contract logistics, Greek courier service, domestic express service, custom clearance and exhibition logistics. Weekly, trucks are leaving from our warehouse in Ghent exclusively to Greece. Your shipments matter to us. Whether it is a single shipment, a few pallets or multiple full loads every week, we know how to handle your cargo into the Greek mainland. Their generous contribution will help Tailormade logistics to support the daily activities to Greece. Their advanced knowledge in fashion logistics, one of the main focus areas of Tailormade logistics, makes Omonia Trans the perfect partner of Tailormade Logistics.
Planning to send your products to Greece?
Please don't hesitate to contact us for more information or price quotations.